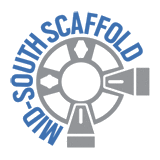 Our Services
If You Have A Kitchen Remodeling Or Bathroom Remodeling Project, We'll Make Your Sure Your Project Goes Smoothly And On Budget
Kitchen ReMODELING
Capital Remodels 25 Kitchens Per Year. To Save You Money, We Offer A Full Line Of Cabinets Ordered Direct From An American Manufacturer.
BATHROOM ReMODELING
Capital Makes Bathroom Remodeling Easy. Swapping Fixtures Or Relocating Them To The Other End Of The Room? No Problem!
Replacement Windows
We Can Replace Almost Any Piece Of Glass Or In Some Cases Repair The Defect. We Provide Window & Door Replacement.
HOME ADDITIONS
Many Of Us Love Where We Live But We Need More Space. We Can Take Your Home Addition Any Direction You Want, Including UP!
SUNROOMS
The Perfect Solution To Add A Relaxing, Sun-Filled Space To Your Home. It's Also An Economic Choice. Sunrooms Cost Less Than A Fully Furnished Addition.
OUTDOOR Kitchens
Any Money You Spend On Your Outdoor Kitchen Will Increase Your Home's Value. There's No Limit To What You Can Do With Your Outdoor Kitchen.
Address
Mid-South Scaffold
6180 MS-161
Walls, MS
38680
Hours
Monday 9AM-6PM
Tuesday 9AM-6PM
Wednesday 9AM-6PM
Thursday 9AM-6PM
Friday 9AM-6PM
Saturday 9AM-6PM
Sunday Closed